The pictures of a Sandstone floor below were taken at a 300-year-old mill house in the very picturesque village of Pirbright between Woking and Guildford. My client was selling the property which was really beautiful with many original features.
During the week before my arrival, the owner had a restoration company remove the grout surrounding her Sandstone flags and had them lifted so a damp proof course could be laid beneath. The flagstones were then re-laid and regrouted, I assume this was something that had come up in a survey and needed to be rectified as a condition of the sale. I certainly didn't envy the guy chipping away at the grout for days on end.
Unfortunately, cleaning was not part of the process and by the time I turned up the old Sandstone flagstones were looking washed out and had lost a lot of their character. I was tasked with cleaning them up and sealing them after they had been re-laid, fortunately I wouldn't need to clean the grout which can be quite a task on old floors like these.
Normally old floors are notorious for damp issues and I usually have to take steps to neutralise efflorescent salt issues however due to the damp proofing work recently completed this would not be a problem. I was very conscious however that the flagstones were very old and so had to be handled with care. So, after running some cleaning tests in a small area behind the mill I worked out the best way forward would be to give the Sandstone a deep clean with Tile Doctor Pro-Clean which is an effective alkaline tile and grout cleaning product. She was happy with the testing and agreed my quote, so we were good to go ahead.
Cleaning an Old Sandstone Flagstone Floor
My method was to spray a strong dilution of Tile Doctor Pro-Clean onto the floor, it was left to soak in for ten minutes and then agitated with a nylon scrubbing pad fitted to a rotary floor buffer. This process released the ingrained dirt from the pores of the stone which was then extracted using a wet vacuum. I inspected the stone flagstones after each scrub and repeated the process where necessary until I was satisfied the stones were as clean as they could be. Once done the floor was left to dry off ready for the next stage of applying a protective sealer.
Sealing Old Sandstone Paving Flagstones
Old buildings are often very cold and damp, so I used as little water as possible during cleaning, however Sandstone is quite porous, so I left the stone floor for three days to dry out before returning to seal.
For sealing I chose to apply Tile Doctor Colour Grow, this is a colour intensifying sealer that will add durable protection to the stone whilst enhancing the natural colours of the very old sandstone flags.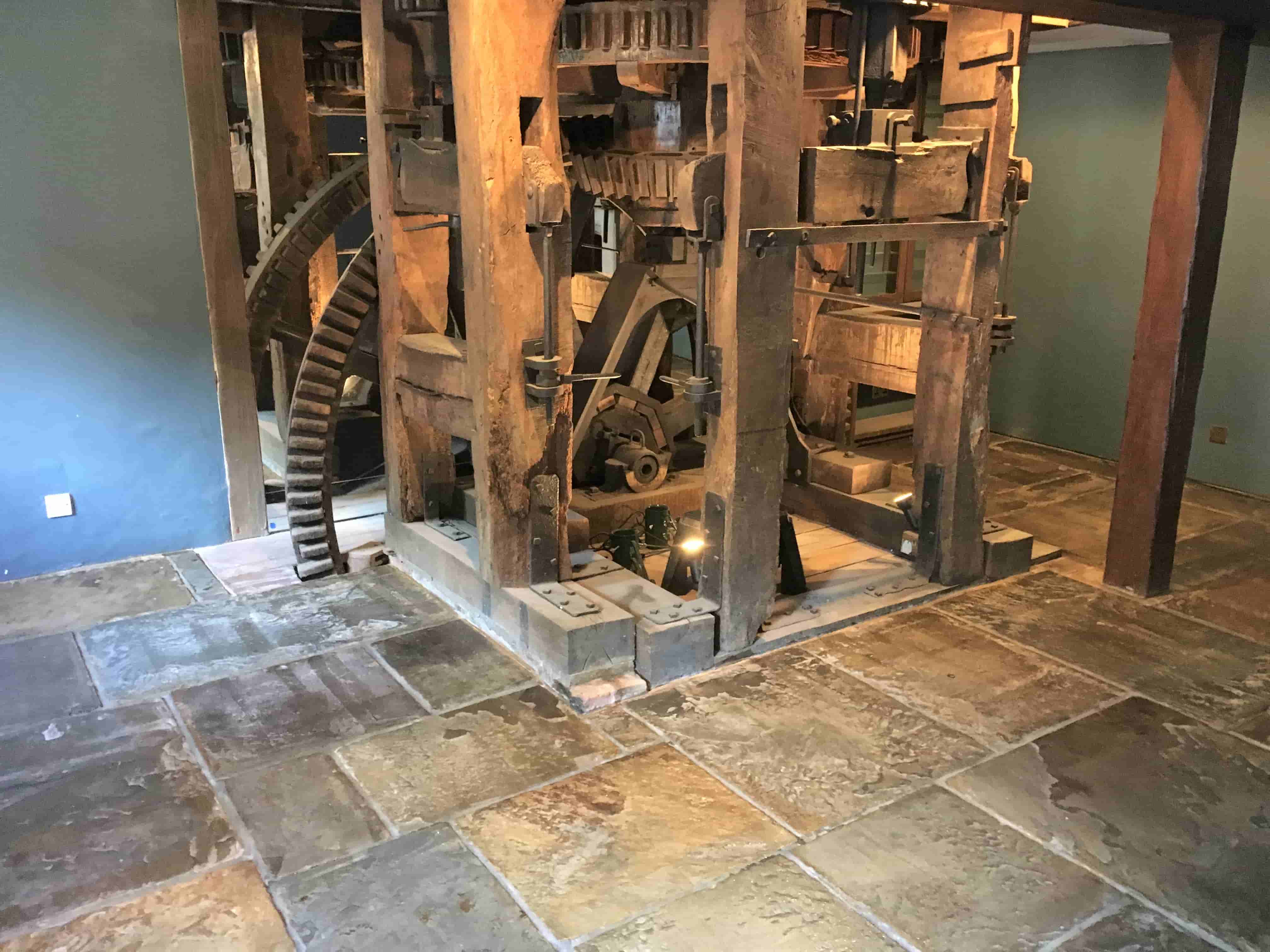 The client has since sold the house with the new owners benefitting from some considerable restoration. I am sure they will be very pleased to live here, I left a bottle of Tile Doctor Neutral Tile Cleaner to get them started.
Professional Renovation of old Sandstone Flagstone Paving in a Surrey Mill