Here at Tile Doctor we have developed numerous products and techniques for dealing with all types of situations related to the cleaning of stone, tile and grout. Whilst the most popular work we do relates to the cleaning and sealing of floors sometimes we get asked to resolve more unusual issues such as this Wine Stained Limestone Fireplace at a house in the London commuter town of Woking.
Unfortunately for the customer their teenage son had knocked a glass of red wine from the dining table onto the carpet and over his parent's adjacent limestone fireplace which despite early attention left noticeable dark spots in the stone. The customer was keen to have the stains removed and had even resigned himself to the possibility of replacing the whole fixture. Naturally this would've cost hundreds of pounds; fortunately, however he discovered Tile Doctor on the internet and realised the staining could be remedied reasonably easily with the correct knowledge and products.
Cleaning a Wine Stained Limestone Fireplace
I mentioned earlier Tile Doctor have developed numerous products and techniques and this includes Tile Doctor Reduxa which is designed to lift the stains out of stone, so I decided to try that first.
My method of application was to spray the stain with Reduxa and leave it to soak into the stone for about twenty seconds. Then I worked the solution into the surface of the stain lightly using a smooth 400 grit diamond block. The next step involves using a heat gun to dry out the area. This process is repeated five or six times until the stain completely disappears. The process works by dissolving the stain into the Reduxa which is then evaporated by the heat.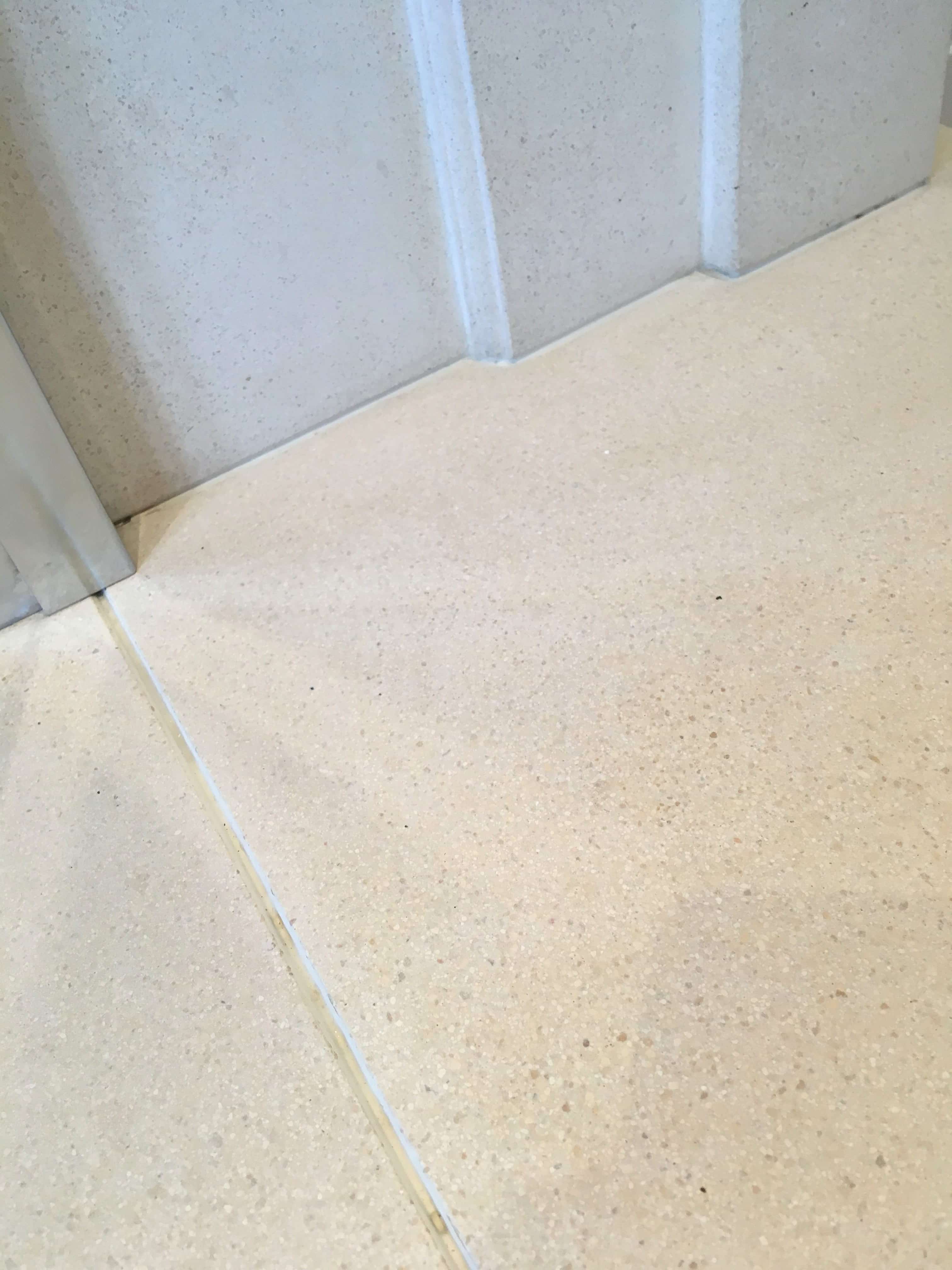 I'm pleased to report that the stain was completely removed by the process and no other treatment was required to resolve the problem further. The customer still has to decide however what to do with the carpet…
Professional Removal of Wine Stains from Limestone in Surrey